The eXposer main window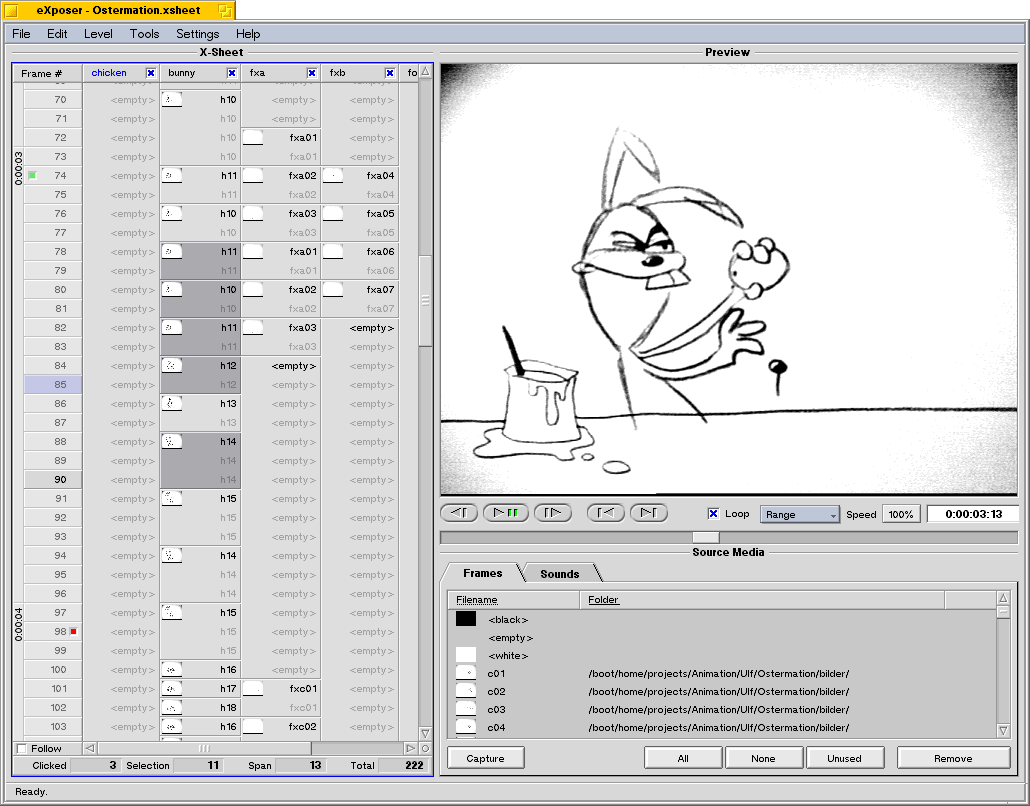 The eXposer main window shows the X-Sheet (animation timeline), the animation preview and the list of loaded files all at once. Doubleclicking the preview area enters fullscreen playback. Loaded frames and sounds are inserted into the X-Sheet by simple Drag'N'Drop. Clicking the Capture button will open the module for capturing the frames of an animation.
The Interface of eXposer can be switched to other languages (while running). Currently available languages are German and English.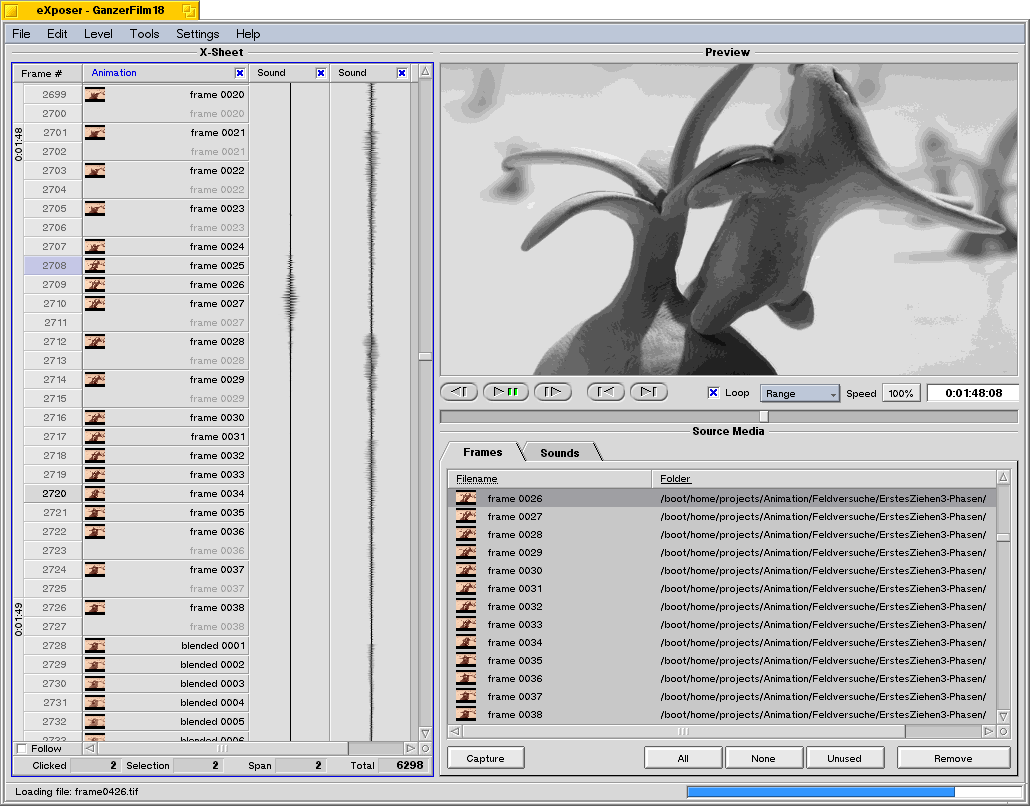 eXposer can load entire animations into the computers main memory, even if they consist of a few thousand frames. By playing back from main memory, eXposer is largely indepentent from hard disk speed and can guaranty completely fluent animation, even if many layers have to be merged at once. Animation software that records to an AVI or Quicktime movie and uses it for playback, limits the user to the quality the computer is capable of playing back from disk. Since the timing of the animation is the main purpose of such software, accurate playback is crucial. The black and white playback has proven to be more then satisfactory to work on the timing of an animation. Concerning drawn animation, there is of course not much of a difference anyways.
The eXposer capture window
After having specified a folder and file name under which to save frames, clicking the Capture button will save the current frame from the camera to disk. The Onion Skin feature, but much more so the Flipper are great tools for controlling straight-ahead animation.